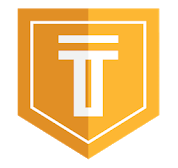 Special Notice: Lake Havasu Unified parents can now say goodbye to sending cash and checks to the school cafeteria. Thanks to the Titan Family Portal, parents can create a secure online account and then prepay student lunches with a Visa or MasterCard credit card or check/debit card. Parents can have peace of mind knowing that students will always have money available for meals, and that their children's lunch money is in fact being used for a healthy lunch instead of it being used to save for a CD, a computer game, junk food, etc. The online Titan Family Portal account allows parents to view their students's balance and make payments at any time. Students no longer have to worry about forgetting or losing money. Also, the reduced hassle of paying with cash will speed up the lunch line, which means more time for students to enjoy their meals.
Important Note: A prepayment will appear in the child's account online, but is not available to the student for 48-72 hours.
Other Payment Options
Upon enrollment, all students are assigned a Student Identification Number (PIN number), which corresponds to their personal meal account. This PIN number will remain the same as long as they are enrolled in LHUSD. If the parent chooses, monies can be deposited into their child's meal account by sending cash or check to the cafeteria manager. There are two different ways a parent can set up their child's account:
1. ALA CARTE METHOD: This is where the money deposited goes into the account as cash. The student can purchase extra items as they please, using funds that are in their account.

2. PREPAID MEALS: This method is used to help parents control how much money their child is spending on a daily basis. The money deposited goes toward meal credits and the student can only purchase a lunch or breakfast and nothing else. If the student wishes to buy an extra item, i.e. milk, the parent must send cash with the student.
During mealtimes, students can use their account to pay for meals received from the cafeteria. Free, Reduced or Full paid status codes are pre-programmed into the computerized cash register system for each student and will charge the appropriate amount of money to the correct child as they exit the serving line. Prepayment using the lunch account system is simple and encouraged. This convenient payment method helps avoid lost or misused lunch money sent from home and eliminates the constant hassle of sending money with your child each day.