Sick Day - When to keep your student home
Should I keep my child home or send him or her to school?
School policy requests a child stay home if he or she:
Has a fever of 100.4 degrees or higher.
Keep your child home until his or her fever—100.4 or higher—has been gone for 24 hours without fever-reducing medication.
Has been vomiting or has diarrhea without a fever.
Keep your child home 24 hours after the last vomiting or diarrhea episode.
Has symptoms that keep him or her from participating in school, such as:
Very

tired or lack of appetite.
Cough that he or she cannot control.
Shortness of breathe or difficulty breathing.
Moderate to severe headache, body aches, or earache.
Sore throat—a minor sore throat is ok for school, but a severe sore throat could be strep throat, even if there is no fever.
New loss of taste or smell.
If COVID-19 is diagnosed or suspected:
If your student had close contact, defined as living in the same household, being within 6 feet of someone ill with COVID-19 for a total of 15 minutes over a 24 hour period starting two days before illness onset, they will need to quarantine at home for 10 days from the last exposure.
If no symptoms develop, they can then return to usual activities, including school. The student can be tested for COVID-19 on day 5 or later. The student may return to school on day 8 if test results are negative.
These results must be provided to your school.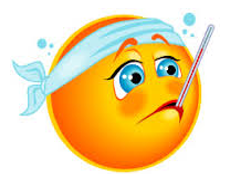 When to Seek Emergency Medical Attention
Look for emergency warning signs* for COVID-19. If someone is showing any of these signs, seek emergency medical care immediately:
Trouble breathing
Persistent pain or pressure in the chest
New confusion
Inability to wake or stay awake
Bluish lips or face
*This list is not all possible symptoms. Please call your medical provider for any other symptoms that are severe or concerning to you.
Call 911 or call ahead to your local emergency facility: Notify the operator that you are seeking care for someone who has or may have COVID-19.
Arizona COVID-19 Hotline: 1-844-542-8201
For more information, or if you have questions, please contact your school nurse

Thunderbolt Middle School