Elementary Schools Transition to Full Opening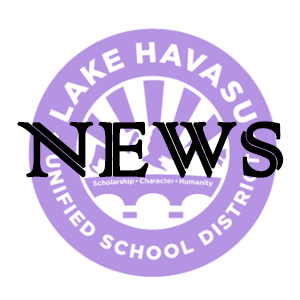 ---

September 21, 2020
Dear LHUSD Families,
As we prepare to fully open our elementary schools in a few short weeks, we are working on how to best meet the needs of all students. Our in-person learning students will return to a full schedule including specials classes, lunch, and recess. We will continue to focus on the mitigation strategies that reduce the transmission of COVID19 such as handwashing, extra sanitizing, and social distancing to the greatest extent possible. Students and staff will continue to be required to wear a face-covering until the Arizona Health Department removes this requirement (please see Executive Order 2020-51).
Teachers have worked above and beyond to meet the needs of both in-person and distance learning students, but this is not a sustainable model as we fully open our schools. It is important for all students to have access to quality instruction as well as support throughout the day when needed. We have worked together to determine the best option at this time. We will be transitioning any student who wishes to remain in distance learning after fall break to our Schools PLP platform, which will be available for the entire school year. Distance Learning parents and students will continue to have access to an LHUSD teacher and our Program Coordinator, Tracy Pressley. We will be offering an orientation over Zoom later this week.
Over the first quarter, some of our students have successfully used the Schools PLP platform. We have worked to customize the content available in order to ensure students are accessing a rigorous curriculum. Schools PLP includes interactive videos, assignments, quizzes, and assessments that can be accessed anytime throughout the day or week. Parents can log in and see how much time their child has spent in the program per day as well as any grades he/she has earned. This platform allows families to set the schedule that best meets their needs. Students can access and work on their classes during the traditional school day, in the evenings, or over the weekend.
Our Program Coordinator is available throughout the day, Monday-Friday, to assist students and parents with accessing and navigating the program, as well as, addressing immediate concerns with assignments. In addition, an LHUSD teacher will be checking in to monitor messages, grading assignments, and setting office hours for parents and students.
Prior to the orientation meeting, you may locate additional information on our website at lhusd.org and watch the student orientation video. Schools will be reaching out to distance learning families soon in order to discuss the learning options available and ensure students are enrolled in our Schools PLP platform after fall break. Distance Learning students may transition back to in-person learning at any time.
Thank you for your continued flexibility and support during this process.
Sincerely,

Rebecca Stone, Ed.D.
Superintendent