Havasu Minions going to Worlds Robotics Competition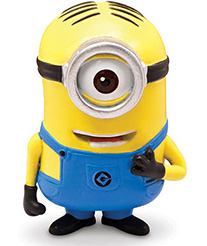 ---
Lake Havasu City's Minions are going international.
At Tuesday night's eventful city council meeting the Oro Grande Classical Academy Mighty Minions led the pledge of allegiance and received a city proclamation declaring Feb. 14 as Mighty Minions Day. The STEM elementary level robotics team placed third at the First Lego League state competition in January and will compete in the Worlds competition.
In addition to designing and constructing a Lego robot called Stuart (named after one of the movie minions) for the state competition, the Mighty Minion's also had to complete and submit a community innovation project for judging.
In an address to the council, Minion Eli Aston says after researching local issues the club decided to focus on renewable energy and created "Floating Energy." According to Aston, floating energy is a PVC module rig that has nine solar cell sheets connected to it.
The rig then sits on a rubber floatation device made from recycled tires and is placed on the water where Minion Noah Smith says it can collect 1100 volts of solar energy.
Jaxon Stello told the council that the minions dream of using Lake Powell as the location for the initial rollout of floating energy before implementing the system worldwide.
Minions like Ashlynn King also spoke to the council about the life skills they have picked up while taking part in the STEM club.
"First Robotics has taught me a lot," King said. "How to work better with people and how to be a leader."
The Minions will be representing Lake Havasu City and Arizona at the 2023 First Championship in Houston, April 19 to April 22.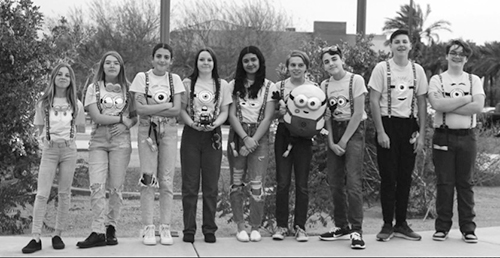 Members of the Mighty Minions, September Schwaner, Ashlynn King, Jaxon Stello, Cash Pritz-Hurt, Mackenzie Smith, Eli Aston, Camila Cuevas, Alexis Kroschel and Noah Smith
story by Joey Postiglione,
Today's News Herald
Jan 27, 2023