District announces 21-22 Teacher, Rookie Teacher and Support Staff Member of the Year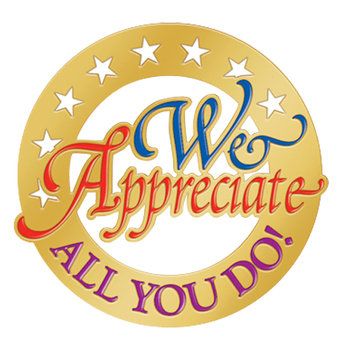 ---
The Lake Havasu Unified School District Governing Board took some time at the start of the meeting Tuesday night to recognize the district teachers who were nominated by the community and their peers as Teachers/Staff of the Year.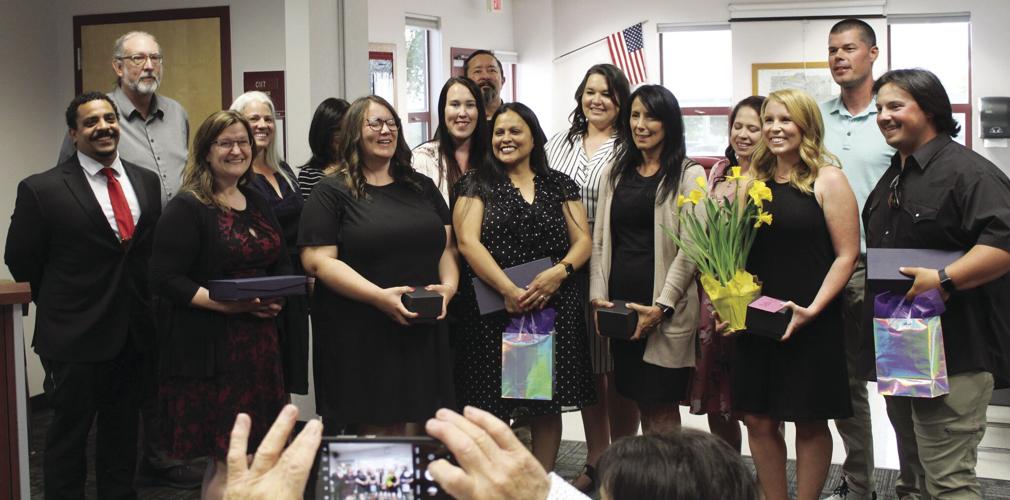 Governing Board members and Teacher/Staff of the Year winners
Rookie of the Year: Gino Inzalaco - Oro Grande Classical Academy P.E. Teacher
Support Staff of the Year: Beronica Garcia - paraprofessional at Smoketree Elementary
Havasupai: Devin Mann - First grade
Jamaica: Andrew Branchik - P.E.
Nautilus: Kelsey Gibbs - Kindergarten
Oro Grande: Rebkah Rangel - First grade
Smoketree: Athena Cota - Kindergarten
Starline: Theresa Nigg - Third grade
Thunderbolt: Nissa Harris - Computer Science
Lake Havasu High School: Nicole Gray - Algebra
While each of the eight schools named their own teacher of the year, it was Thunderbolt Middle School computer teacher Nissa Harris who was named the District's Teacher of the Year.
Harris has been with the school district for 27 years and started her teaching career at the kindergarten level. In her time with LHUSD, Harris has had the roles of student council advisor, mentor teacher and vice president of the Lake Havasu City Education Association.
In her speech announcing Harris as the district teacher of the year, Superintendent Rebeca Stone talked about Harris's dedication to her students.
"(Harris) has been known to challenge students to strive to be better than they thought they could be," Stone said. "The interpersonal skills her students learn in the midst of all the other skills she is teaching is remarkable."
Congratulations to all of our staff!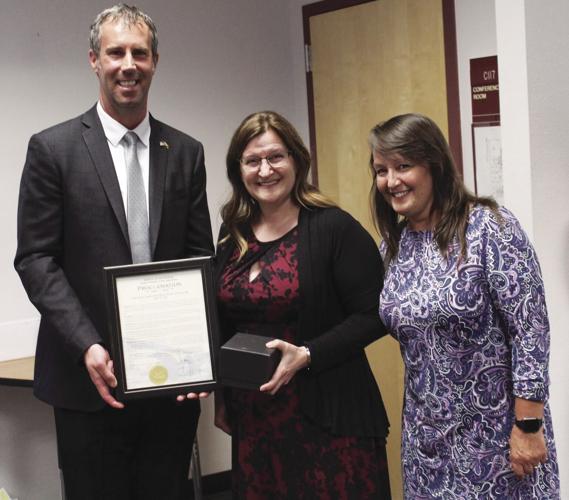 Mayor Sheehey, Mrs. Harris - LHUSD Teacher of the Year, and Mrs. Stone, LHUSD Superintendent