Congratulations to Hannah Towns, Golden Apple Award winner for January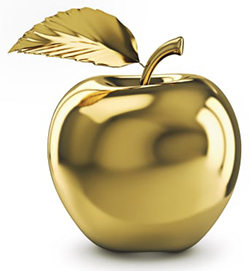 ---
Hannah Towns, Havasupai Elementary School, is the Golden Apple recipient for January.
Here is what her peers said about her...
"Hannah has a sweet soul, she is diligent, and a pleasure to work with. No matter what the obstacle might be Mrs. Towns is steadfast and optimistic that success is right around the corner.
We are ALL very excited to have Hannah on staff with us here at Havasupai Elementary School, her positive attitude lights up a room.
As a teacher new to the district last year, Hannah really stepped in and helped out in many different aspects of our school.
Hannah is always there to contribute ideas, and she is a team player.
Hannah is always striving to improve her teaching practice. In addition to all of her classroom responsibilities she is in the process of National Board Certification.
We are lucky to have Hannah at our school!"
Congratulations Hannah!!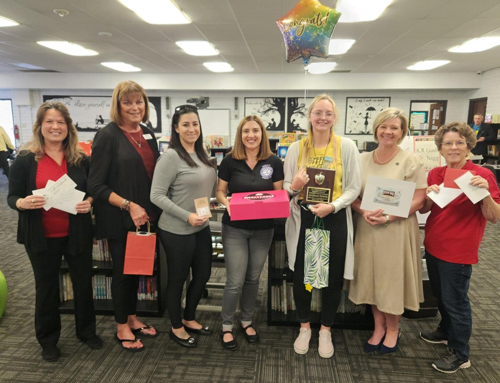 Pictured from left to right: Amy Sugamele, K-12 Foundation Board Member; Cinda Ross, Alex Ross State Farm Ins.; Jana Stump and Jaime Festa-Daigle, Board Members, Hannah Towns, recipient; Christie Olsen and Monica Hall, K-12 Foundation.