Transportation / Bus Ridership
The LHUSD #1 Transportation Department is looking forward to transporting your child this coming school year.
All students receiving school bus transportation are required to follow all the rules of the Arizona School Board, LHUSD #1 Governing Board, and all Arizona State Laws and regulations adopted by the State.
Failure to follow any of these rules/laws will result in specific penalties, including the removal of the student's bus privileges on a temporary or permanent basis.
We will not tolerate any student attempting to disrupt the safe operation of any school bus.
Review the school bus Code of Student Conduct and Penalties with your student.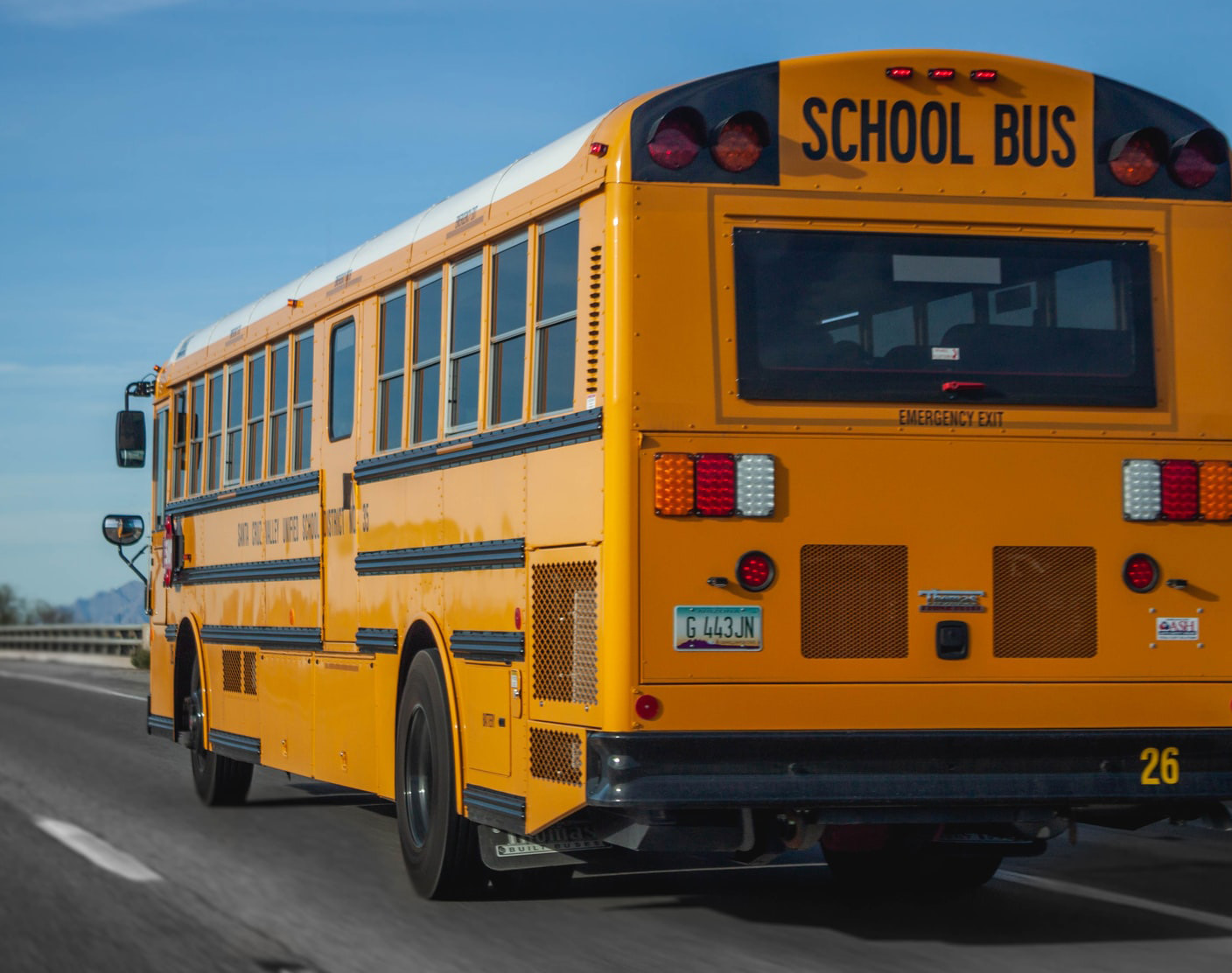 If you should have any questions concerning these rules, please contact the Transportation Office at 928-505-6960.
Registering your child for school transportation is your first step in reserving a seat on the school bus for your child.
This needs to be done EVERY NEW SCHOOL YEAR.
If you move or your student is off the bus for more than five (5) days you will need to re-register.
Bus Safety Rules and Expectations
Please stress the need for your child to follow the rules, display courtesy, and respect for the driver and other students at all times. This will allow the bus driver to focus their full attention on driving safely.
Parent's Responsibilities
Parents are responsible for the safety of students until they board the bus. Parents are encouraged to escort their children to the bus stop, especially along busy roadways.
Parents of Kindergarten students and SDC students are required to meet them at the bus stop at the end of their school day. For departmental safety and tracking, your child is permitted to ride only the bus that he/she is assigned and use only one bus stop.
All students should be at the bus stop no earlier than fifteen (15) minutes before the bus arrives at the bus stop.
There are times the bus may be ten (10) minutes early or ten (10) minutes late. Be patient.
If your child misses the bus, it will be your responsibility to transport your child to school.